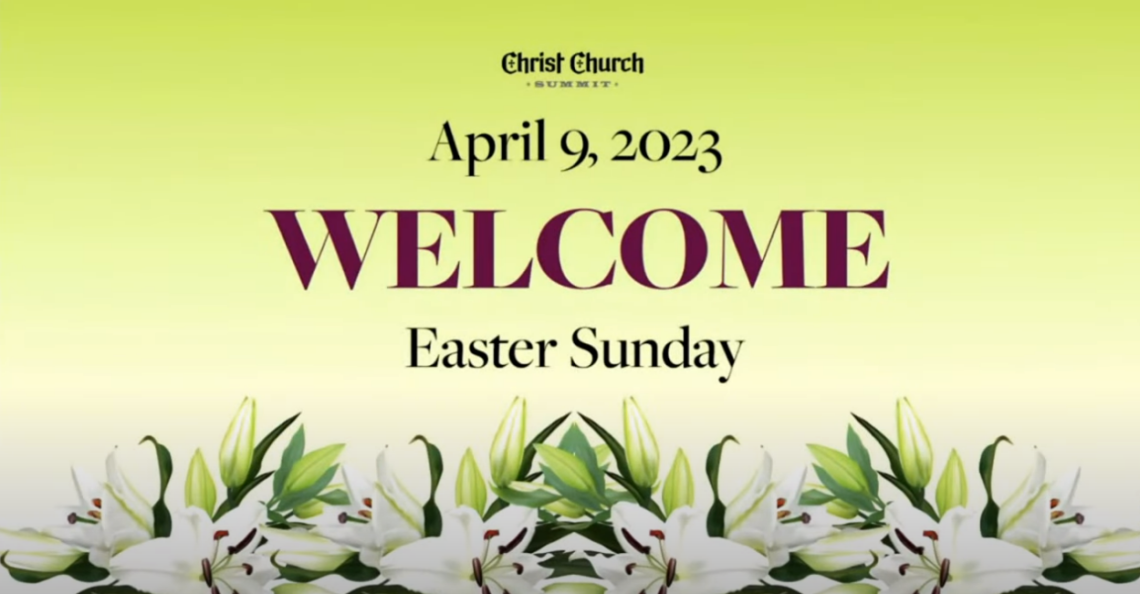 Alleluia, Christ is risen! Welcome to Christ Church.
No matter who you are or where you are on life's journey, you are welcome here.
Pastor Chuck's sermon is titled "HOPE" and choir and orchestra are singing Mark's original cantata "Song of the Open Road" and Randall Thompson's "Alleluia".
Would you like to learn more about Christ Church? Please email Rev. Julie Yarborough: revjy@ccsnj.org ✝️🐣
Thank you for all the people who made this morning's livestream possible:
All the amazing members and friends of Christ Church!
Thank you to Terry Baker and Sami Main for the help with the Maundy Thursday livestream!
Deb Trisler, Worship title slides, and order of worship
Ravi Nanavati, A/V Director
Sara Bolden, Tech Assistant
Sequoia Pilgrim, Tech Assistant
Griffin Shoemaker, Tech Assistant
Keith Miller Murden, Tech Assistant
Mark Miller, Worship Production