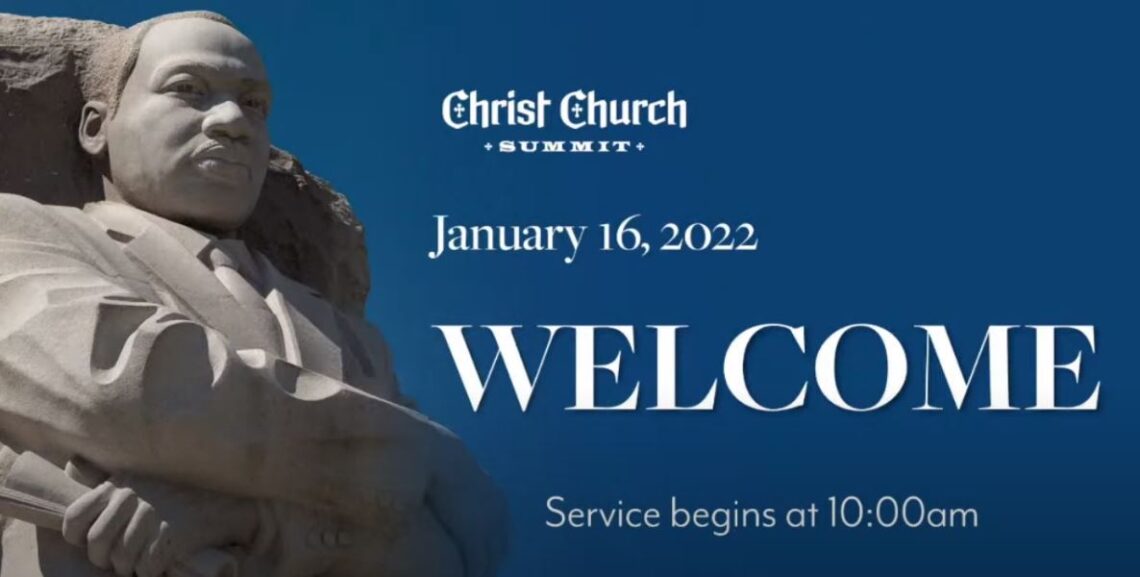 Welcome to our Sunday morning 10:00 a.m. online worship service!
No matter who you are or where you are on life's journey, you are welcome here.
Today we celebrate the Rev. Dr. Martin Luther King's birthday by highlighting his commitment to voting for all Americans. Pastor Chuck's sermon is titled "From Firsts, Hope".
If you want to learn more about Christ Church please email Associate Pastor Rev. Julie Yarborough: revjy@ccsnj.org
Thank you for all the people who made this morning possible:
All the amazing musicians, members and friends of Christ Church!
Alexander and Mark O'Brien, sermon worship production
Deb Trisler, Worship title slides, and order of worship
Mark Miller, worship production