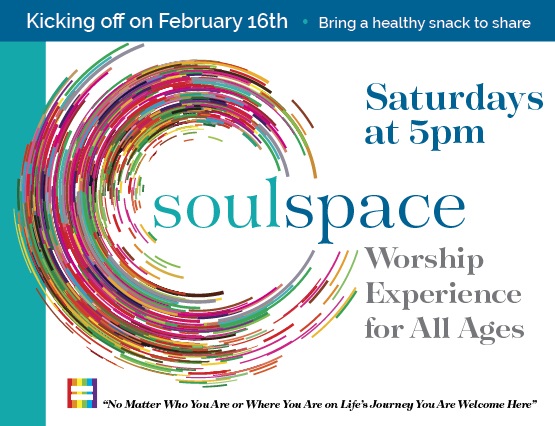 Invite a friend to our new Saturday night worship service! 
SoulSpace Worship Experience for All Ages
Saturdays at 5pm Kicking off on February 16th
Our church is thriving, and we are adding an evening worship service that is creative, interactive & welcoming for all ages.  Imagine folks of all ages, demographics, & backgrounds learning how to embody God's love, creating something beautiful together & tangibly making our community better.