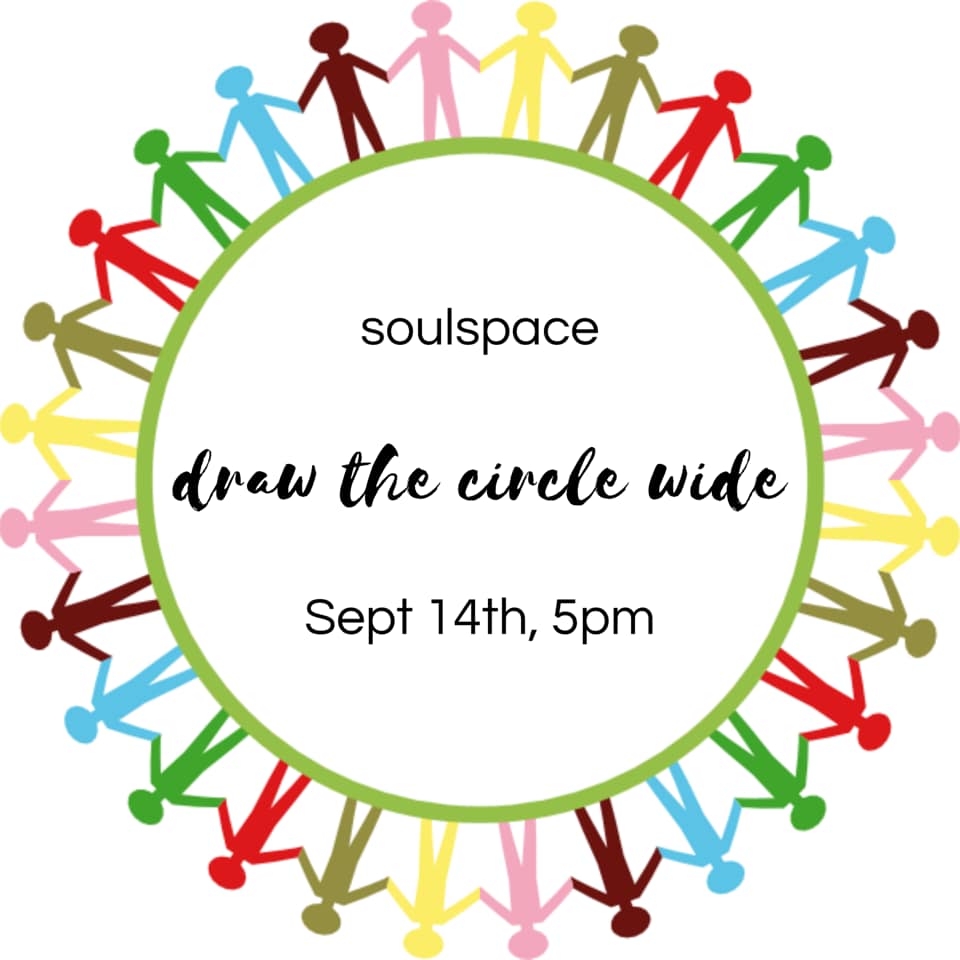 Invite a friend to our Saturday night worship service! 
First service of soulspace will be Saturday, September 14th at 5pm in Barnwell Hall.
We will kick off this year with the theme of "Draw The Circle Wide". Join us for this fun, musical, interactive service, and bring a friend or two! All are welcome.
We also ask that you bring a healthy snack to share. See you there!