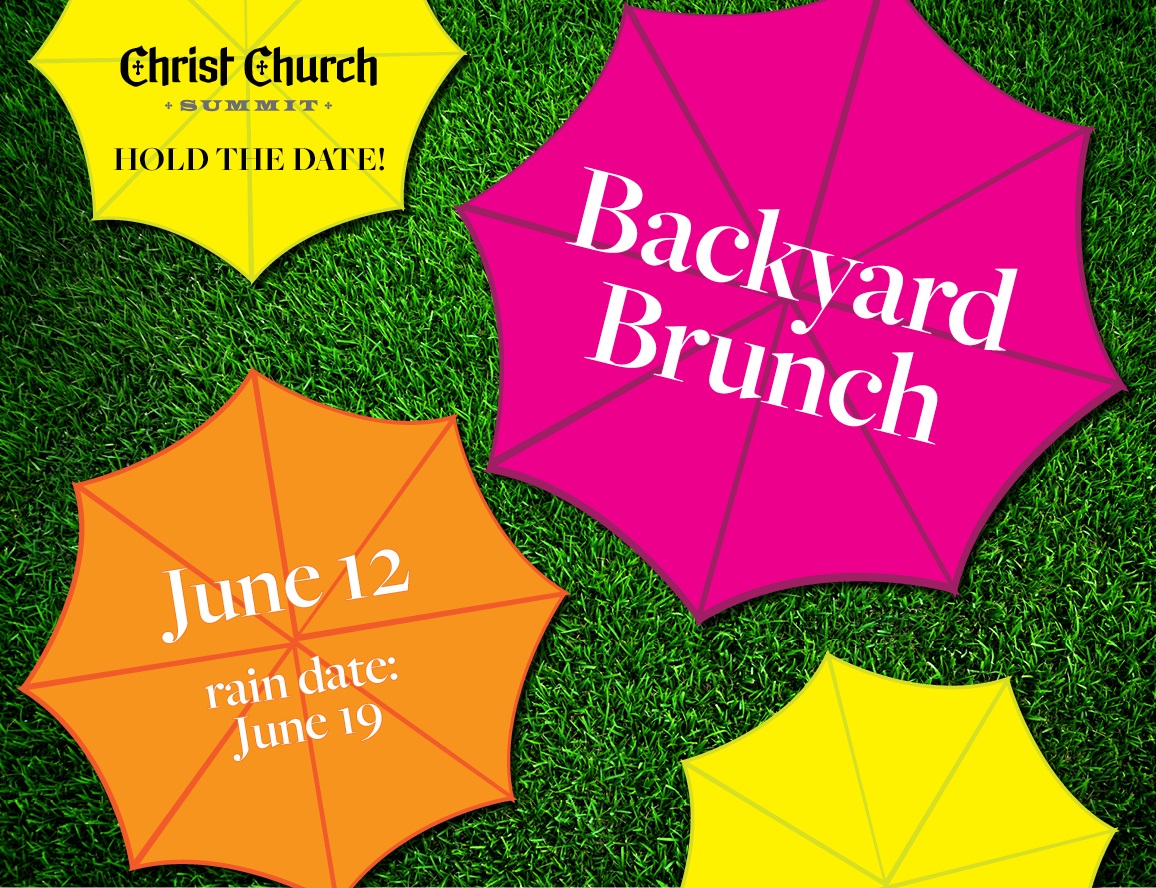 CHRIST CHURCH BACKYARD BRUNCH – HOLD THE DATE!

Hello all!  As we try to start gathering again and since we missed the Progressive Dinner this year, Christ Church's first social event will be a BACKYARD BRUNCH June 12th, with a rain date of June 19th.  This is open to families and we'll need HOSTS! We are planning for groups of 8 – 12 to go to individual back yards for this event.

Christ Church will provide OJ, quiches, fruit salad, bagels, cream cheese and other TBD. BYOB if desired. We will advise cost.

Sign up is via email to Carol Angle at carolangle@aol.com (nothing mailed).  Please state number of adults and children, if applicable.

HOSTS: If you can host 8 or more (let me know how many), thank you! Please email Carol.