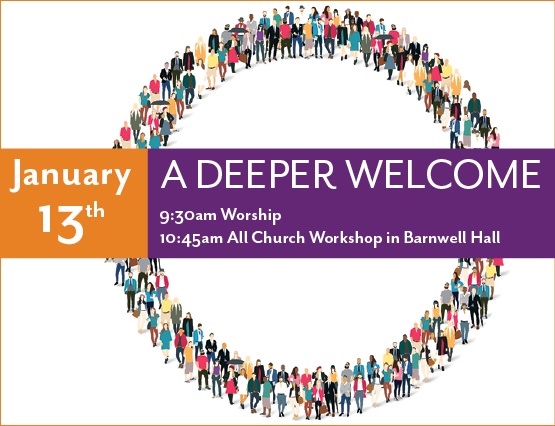 "A Deeper Welcome" January 13th 
One Service today, 11:15 am Worship Cancelled
9:30 am Worship, 10:45 am All Church Workshop in Barnwell Hall 
We say, "no matter who you are, or where you are on life's journey, you're welcome here."
But what does "welcome" really mean?  Can that welcome be deeper?
We think in some ways it can be.  Not only to feel welcomed, but to welcome others.  At the January 13 service and coffee hour we will explore how each of us can be our best, most inclusive selves– that is, how can we open our hearts and minds to our fellow travelers on life's journey who may have arrived from different entry paths and are traveling across more difficult terrain than us.
We can't think of a better way to start the new year. Join us!